Yacht-Pr
A San Diego resource for Boat Deliveries, Repair, Computerized Navigation Systems, Marine Repair, and Maintenance. Pleasure and commercial vessels. Affiliates in Seattle and other ports, domestic and foreign.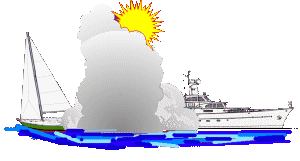 Yacht-Pros is a San Diego based company with affiliates locally,
in Seattle, and other ports. We offer yacht delivery and other marine
services.Our people are all experienced private yacht captains and crew,
who have the skills and experience to properly care for a vessel, not only
underway, but at the dock or in the boatyard. Please follow the links
below and the related pages to find out more about our services and
qualifications. For additional information, rate requests, and services
available in your area, please E-Mail us via the links on any page.
Click on any image or highlighted text to follow the links.



Our delivery Team has been working
together for years. We've been everywhere, bought
the T-Shirts, and worn 'em out.






On-board computer systems integrated with Marine Electronics
and software set-up. We've got one system with more sea miles
than the average boat bottom.

Electrical, Mechanical, Carpentry,
Re-finishing...You-name-it, our Reliable Resources
get the job done the way you want it.




San Diego and Seattle, routine
care and Brightwork.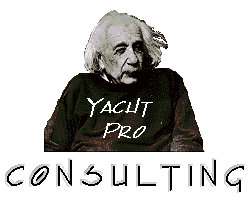 Time for a Re-fit, The Big Voyage, new
boat construction, or maybe a semi-big project ?
We know what works.

We've been looking around on the Web,
so you won't have to. Weather, live Buoy reports,
sailing and powerboat sites, useful stuff,
neat stuff.

Contact Yacht-Pros via E-Mail: pros@yacht-pros.com
Questions or comments about this site? Webmeister